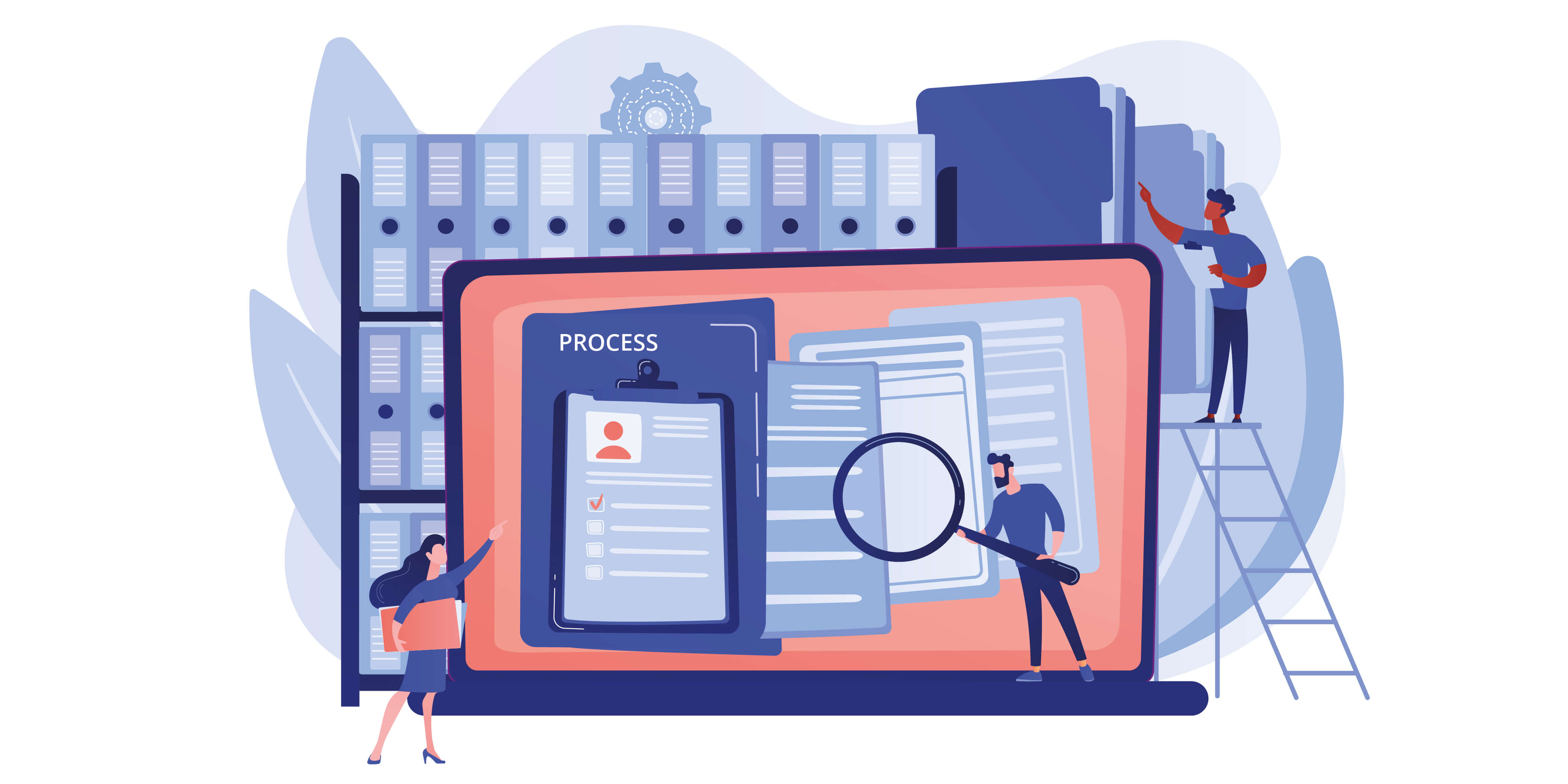 A process model alone does not make a process documentation. To increase the value of process documentation as a source of information, the process model should be supplemented with further information. We introduce to you a process profile template, that can be used out of the box with the BPMN Modeler Enterprise.
Purpose of Process profiles
Process documentation unfolds to its full potential when all people involved in the process have access and jointly keep the development of the process alive. To avoid 'cupboard goods', all important information should be prepared in a structured and understandable manner and be easy to maintain so that this important reference work is always up-to-date.

In order to accomplish this task, it helps a lot to bundle the documentation in a central knowledge management system such as Confluence.

In the second step, you have to consider which information is necessary and sufficient for documenting business processes. Because we don't want to scare off the people, who are ultimately supposed to implement the process, with pages of documentation that will then become out of date and is no longer touched over the years. For this purpose, we have developed a template for process profiles in Confluence which has already proven itself in several BPM projects. We now want to make this template available to you in the BPMN Modeler Enterprise as a page blueprint!


Realization with Confluence Blueprints
A process profile is divided into three logical units:
Metadata: document information, history and open points
textual process description: fine-grained divided into start conditions, process flow and result
the actual process model

Because every process profile has the same structure and provides the same information, you can quickly find your way around and navigate easily through the process documentation. Creating a new process profile is easy because the required information is clearly assigned and provided with explanations.

No additional installation required: with version 3.19.0 of the BPMN Modeler Enterprise, the new page template is available directly via Confluence and can be selected like any other blueprint when creating the page. The standard template, which is delivered with the app can be individually adapted via the blueprint management to meet you requirements.

Now it's your turn! Get your free trial of the BPMN Modeler Enterprise now at the Atlassian Marketplace.
Back to blog overview
---
These articles might also interest you
---
Comments