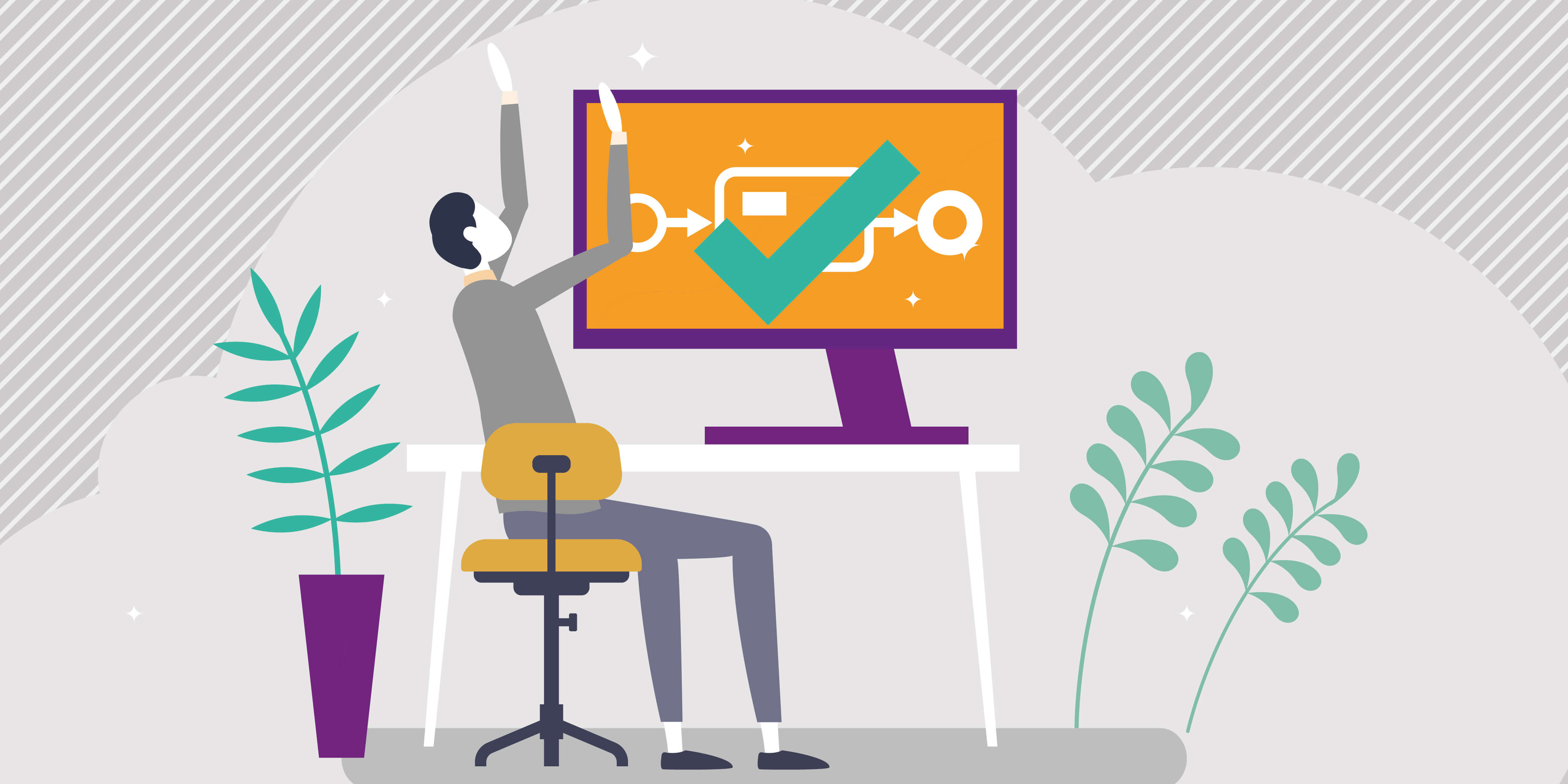 When modeling business processes with the BPMN Modeler Enterprise, a syntactically correct use of the various BPMN 2.0 elements has always been automatically ensured. In the future, diagrams can also be checked for completeness, adherence to conventions, and other quality characteristics with diagram validation.
We believe that the documentation of business processes should not be implemented exclusively by a few process managers. Rather, all persons involved in the process should also have the opportunity to propose changes to a process model and to incorporate ideas. After all, what is the use of a well defined process model, stored in an access restricted process repository, if the process is executed differently on a daily basis? For this reason, we chose Confluence as the target platform for the BPMN Modeler Enterprise, as a place for company-wide knowledge transfer and collaboration among all employees.
Automated diagram validation helps you to keep process models consistent and at a uniform quality level even with a large number of different authors. If diagram validation is activated, the process diagram is continuously checked for certain quality criteria during editing. Opportunities for improvement are then displayed directly on the respective process element. The easy to understand messages enable even inexperienced modelers to design easily understandable and valid process diagrams. However, the implementation of the improvement suggestions is never obligatory. Thus, diagrams can be saved at any time, even in spite of quality issues.
The rules at a glance
Diagram validation continuously checks the process model for the following rules:

Elements always require a label
A (sub-)process requires at least one start and one end event
A (sub-)process might only have one unspecified start event
In an event-based sub-process, the start event must be specified
All elements must be connected
Multiple incoming sequence flows to an activity must be merged in a gateway before
Sequence flows might not be split implicitly in an activity, but rather be split by a gateway afterwards
There cannot exist duplicate sequence flows (equal start and end)
No redundant gateways (only one source and one target)
Gateways may not simultaneously merge and split sequence flows
An Example
The following example shows how diagram validation can assist modelers in diagram design. In the first step, it is highlighted that a sequence flow appears to be a duplicate. When this duplicate is removed, diagram validation immediately recognizes the remaining gateway as redundant. After removing the gateway, no further problems are present, which is visualized with a green confirmation.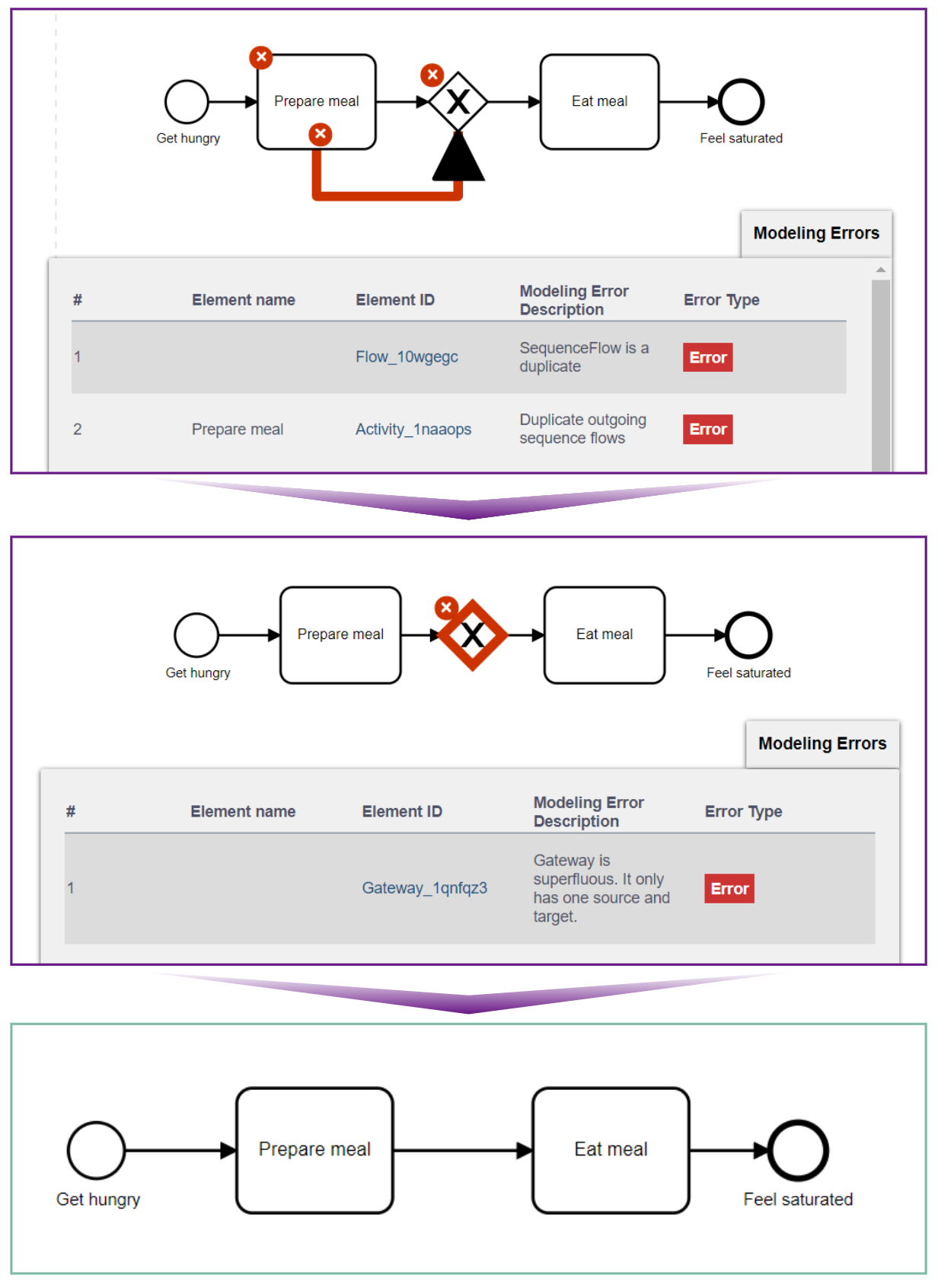 It's your turn now! Get your free trial of the BPMN Modeler Enterprise on the Atlassian Marketplace.
Back to blog overview
---
These articles might also interest you
---
Comments