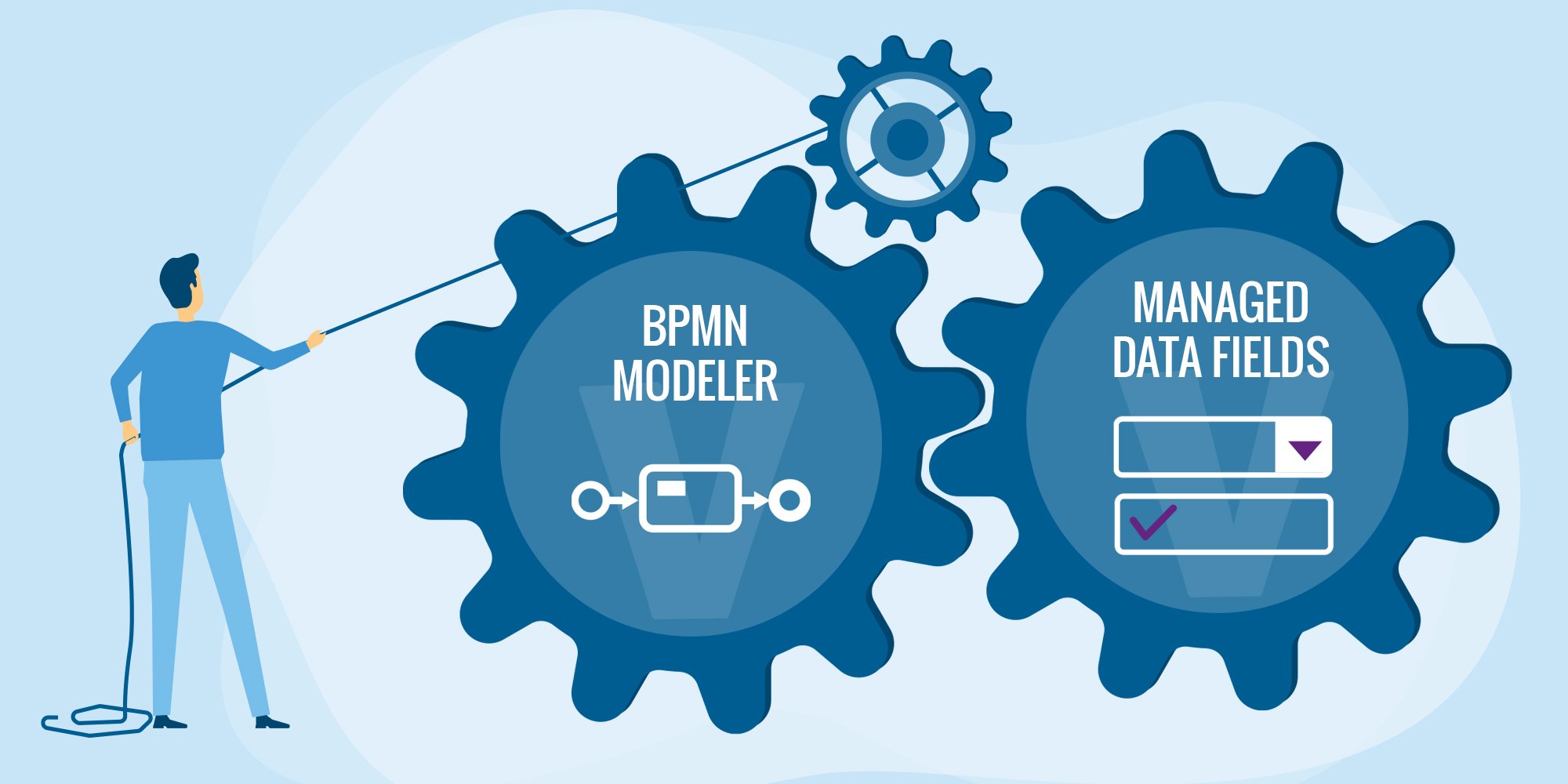 When documenting business processes company-wide, it is desirable to enrich BPMN diagrams with additional information.
With the integration of our App Managed Data Fields, we are now taking the step to the evaluation of the entire process landscape. Use structured data fields on process element level and evaluate their values across processes centrally.
Advanced process documentation
With the BPMN Modeler Enterprise you have an easy-to-use process documentation tool at hand that allows to create standard-compliant BPMN 2.0 models directly in Confluence. Our Managed Data Fields app helps you better organize your Confluence, give your data a common structure, and analyze it centrally. Thanks to the integration of both apps, you may now combine the strengths of both:
Enrich process elements with structured information that you would otherwise have to document additionally elsewhere.
Evaluate this information specifically across process models to gain an overview of your entire process landscape.
AN Example
A large number of IT systems is typically involved in the execution of business processes. If one of these systems fails, the corresponding processes are also disrupted. In order to react flexibly and quickly to failures, it is advantageous to be able to immediately assess which processes are affected by a system outage.
Therefore, let's first create a data field in Managed Data Fields that we want to use on process elements:

During creation, we decided that the field should also be available in process models. Therefore, it is now selectable within the BPMN Modeler in the Attributes Panel under the "Managed Data Fields" tab. In our example process "Fulfil telephone order", we now enrich the activity "Create order" with the data field and make the corresponding selection:

Process elements with data fields attached can be identified by the

symbol. Of course, multiple data fields can be created for a single process element (or the process as a whole).

Suddenly, the customer master data system fails. To quickly find out which processes are affected by the failure, we create a Field Query via Managed Data Fields. The query is performed over our "Involved IT-System" field. We can see that the data field has been extended in the meantime, as the selection option "CRM system" was added. Changes to the central field definition are reflected in all existing data fields. Added values are therefore immediately available everywhere.
We set the query to be filtered by "Customer master data" to find out which processes are affected by the outage: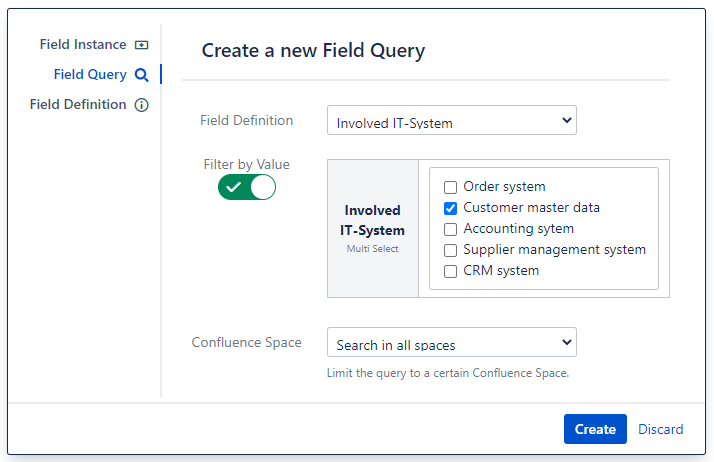 The Field Query is created on any Confluence page and can of course remain there permanently. Each time the page is loaded, the search results are updated.
The diagram view provides a quick overview that four processes are affected by the customer master data system failure:

A more detailed presentation in tabular form reveals that, in addition to order handling processes, the execution of customer campaigns will be affected, too. Therefore, the marketing team should also be informed about the outage.

It's your turn now
Managed Data Fields is available for Confluence Server. If both apps are installed on your system, no further configuration is required.
Try out the new features. We are looking forward to your feedback!
---
Im Atlassian Marketplace downloaden:
---
Back to blog overview
---
These articles might also interest you
---
Comments