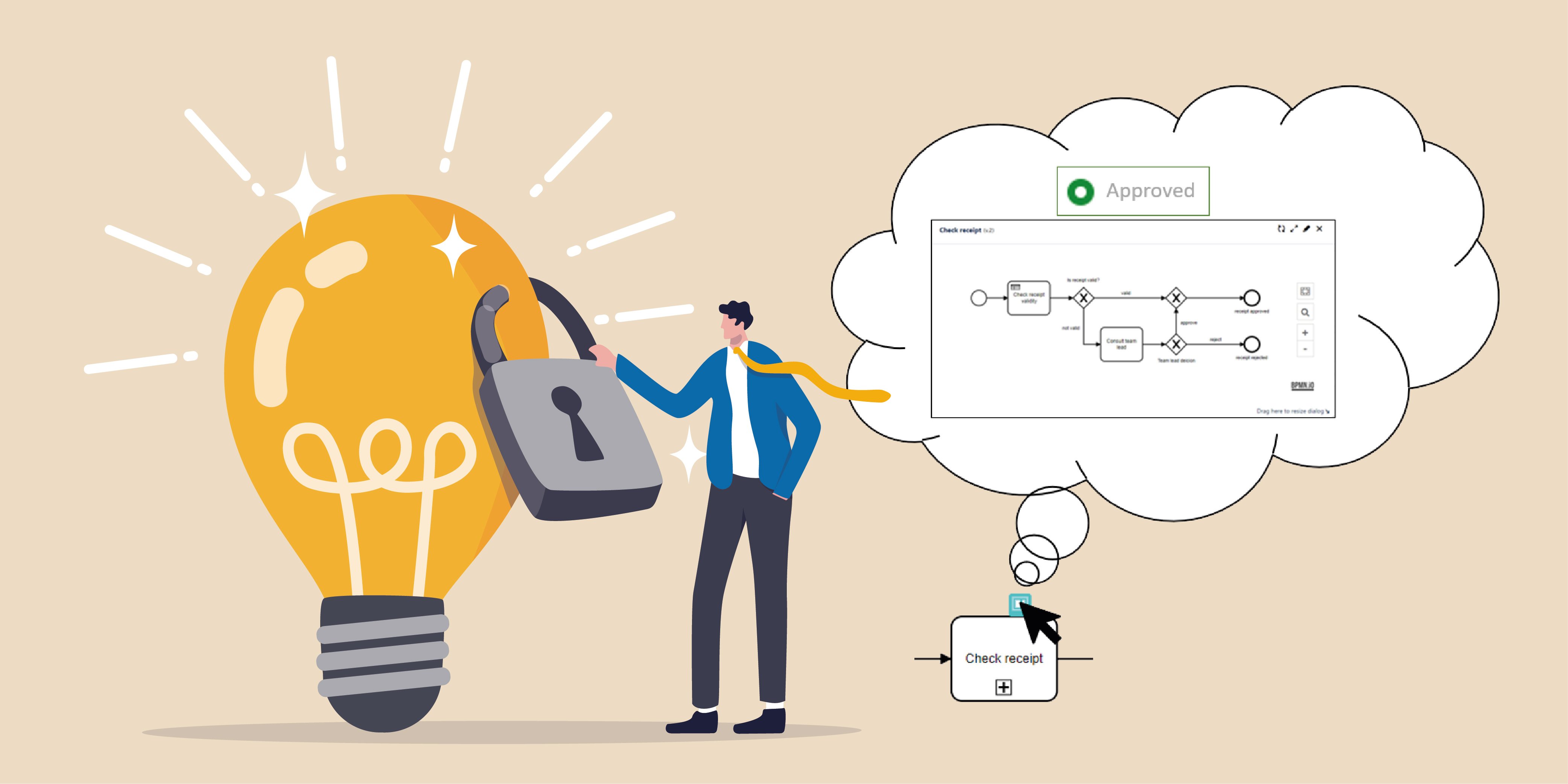 Read in this blog post why you should use specialized add-ons to implement document review and approval workflows, and learn how the BPMN and DMN Modeler Enterprise integrate one of these tools from now on.

Process documentations serve as a source of information and reference for employees. However, they are also important in order to obtain legal security towards authorities by documenting how legal requirements are implemented and complied with. To ensure that employees and control bodies always have access to the currently valid, audited process documentation in Confluence, it is advisable to have changes approved via an approval workflow. However, this is only possible to a very limited extent with Confluence board tools. Confluence apps such as Comala Document Management have specialized in this gap and extend the enterprise wiki with highly configurable document approval processes. In its latest version 3.17.0, BPMN Modeler Enterprise now integrates with Comala workflows. The same feature is released with version 2.2.0 of the DMN Modeler Enterprise.

It can take several days for all changes to a Confluence page to be fully incorporated. Often times the work is interrupted or additional information has to be waited for. With its edit/publish mechanism, Confluence offers the possibility to pause the work on a Confluence page, to resume it, and finally to publish it including all changes. This mechanism is also supported by the Enterprise apps (as described in the User Manual).
However, review and approval workflows cannot be implemented with this mechanism because the person who edits the page can also finally publish it. This is where specialized apps like Comala Document Management come in. For individual Confluence pages or entire spaces, workflows can be created to control the final publication of contents. Only with the approval of designated reviewers a page is released and visible to its audience. Hence, users with read-only access will always be presented the approved version of a Confluence page.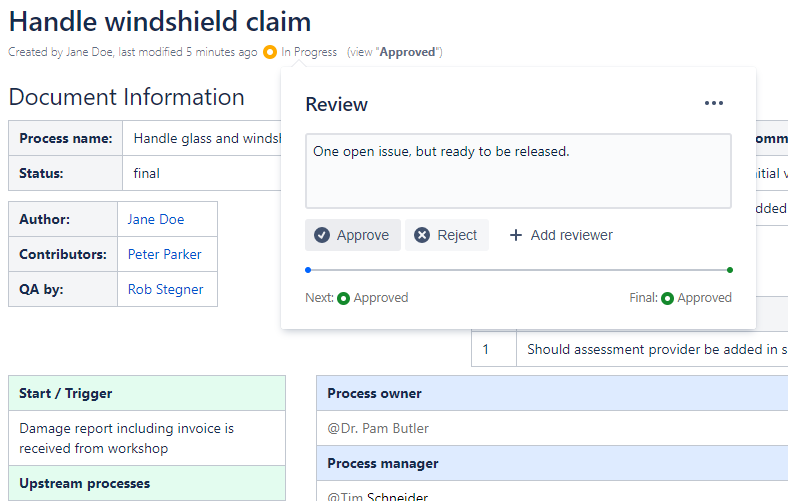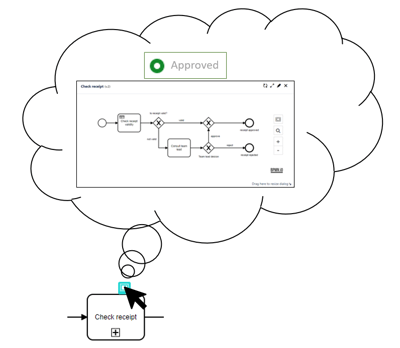 From now on, this scheme is also supported by the DMN and BPMN Modeler Enterprise. When visiting a Confluence page that is controlled by a Comala workflow, process diagrams are presented in their approved version. If one has the role of a reviewer, however, the view can of course be changed to see the unapproved version of a diagram. In addition, the preview of a linked diagram now always displays the currently approved diagram version.


It's your turn now! Get your free trial of the BPMN Modeler Enterprise and DMN Modeler Enterprise on the Atlassian Marketplace.
Back to blog overview
---
These articles might also interest you
---
Comments