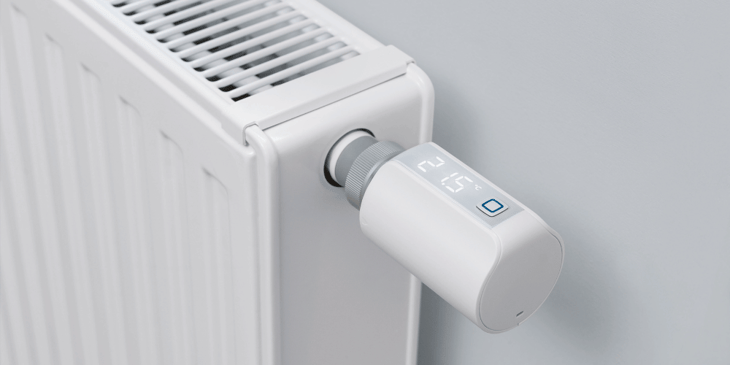 It all started with an idea from the employees on how we could save energy in our offices. Today we know: Through a smart combination of digital heating thermostats, a customized software solution, the room booking tool Buuky and Microsoft Outlook, viadee has saved more than 50% heating energy last winter. In this blog post, we explain the internal project:
The initial situation
Until 2022, the topic of "energy consumption" and the associated costs as well as behaviors had a largely limited attention among the employees and the management of viadee. Due to the Russian war against Ukraine and the associated energy discussion in German society, the situation changed fundamentally for us in 2022. There was and still is a high level of willingness among employees and management to play an active role in saving energy, thus making a contribution to society and at the same time saving costs for the company.
The initial situation at our offices in Münster and Cologne was the following: Both offices are supplied with heating energy via district heating networks. The room temperature was controlled manually via standard manual thermostats on the radiators. Only in a few cases, however, were the room temperatures manually reduced after work hours, and in some cases not even over the weekends. Many of our offices were therefore unnecessarily supplied with heat even though they were unoccupied or only partially occupied. A situation that is certainly an everyday occurrence in many companies.
The viadee solution
In the summer of 2022, we replaced all manual thermostats with a total of 220 radio-controlled digital Homematic IP thermostatic valves. Employees programmed a software solution: a central control cockpit for all radiators in the building. This central control cockpit was also linked to the Buuky room booking tool and, for the meeting rooms, to Microsoft Outlook, in order to selectively heat only those rooms in which employees are actually present.

Since then, only the booked offices and meeting rooms are actively heated. After work, on weekends and during vacations, the room temperatures are automatically reduced. It is also possible to use a central control cockpit to define standard heating schemes for times, temperatures, individual office and meeting rooms, and company vacations or closing days. The software system used, which was partly developed specifically for this purpose, is very lightweight and uses the open source technologies available on the market, and many parts of it can also be configured. After a one-time installation it is easy to use even for non-professionals.
The result: More than 50% heating energy saved
With only a small technical effort, we managed to save large amounts of thermal energy and therefore expenses in the winter of 2022/2023:
From October 2022 to January 2023, we registered a reduction in consumption of about 50%!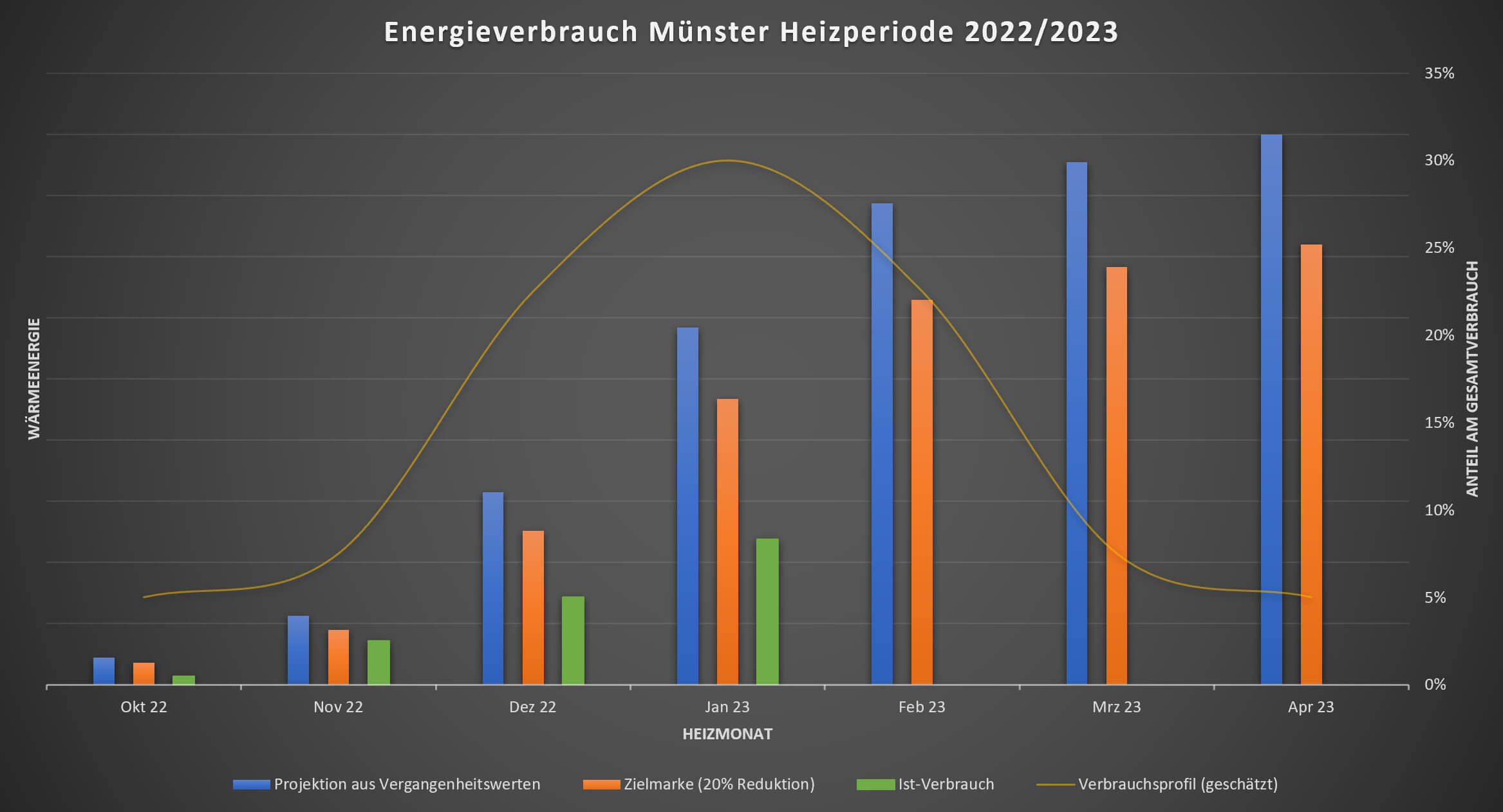 Some of the savings are due to the moderate temperatures in that winter. Nevertheless, the savings level is well above the average savings of German companies and also well above our self-imposed target of 20%. Thanks to these savings, the project has already almost paid for itself economically, faster than expected. Even more important to us, however, are the resulting discussions and awareness of how we use our scarce resources. The system can also be operated successfully without a digital room booking system using only the central control cockpit and digital heating thermostats.

Would you also like to save thermal energy and heating costs in your company?

If so, please get in touch with us!
Back to blog overview
---
These articles might also interest you
---
Comments